Hotel de Geneve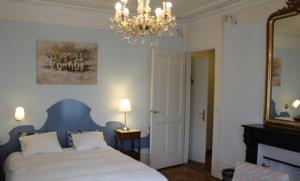 Hotel de Geneve is charmingly peaceful hotel from 19th century, reminding you of old times, located at a city center, very close to the train station and Geneva Lake. Prefered mostly by the travellers on a budget then business travellers.
Rooms
The Hotel de Geneve provides travellers with rather basic accommodation in a smaller rooms, but for a good value of money. It offers one, two or three beds rooms. Bathroom is small, with only a shower and toilet. There is no air conditioning. Double glazing and quiet location make the rooms very quiet.
Location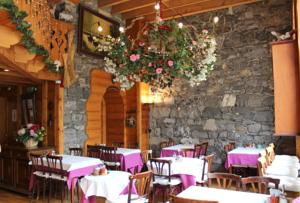 Place Isaac-Mercier, where the Geneve Hotel is situated, is a quite street just 3 minutes from the Central Railway Station and 5 minutes from bus station Gare Routiere, which make it excellent location especially if you are coming to Geneva only for one or two days. Next to the hotel is Parc Saint-Jean for a picnic during the sunny day. If you walk pass the park, you come to river Le Rhone with its beautiful floating swans and many bridges connecting you with the Old Town and Shopping Area.
Dinning
You will be surprised by excellent breakfast delivered into your bed without extra costs, as breakfast is included in a price. For a dinning you will have to go to nearly restaurants, as there is no dinning room in Geneva Hotel.
Facilities
Hotel de Geneva provides visitors with basic service as a breakfast to the bed, luggage storage, free wifi and parking places near the hotel (with classical charges).
Overall
Very good location in a quiet street, friendly stuff and wooden interior provides comfortable and pleasant stay. The price of the hotel is very good, so dont' expect more then a standard.
Book Hotel de Geneve via Booking.com
Address:
Hotel de Geneve
Place Isaac-Mercier 1
1201 Genève
Switzerland

Contacts:
Tel. +41 (0)22 908 5400
Mail: contact@hotel-de-geneve.ch
Official Website:
www.hotel-de-geneve.ch /